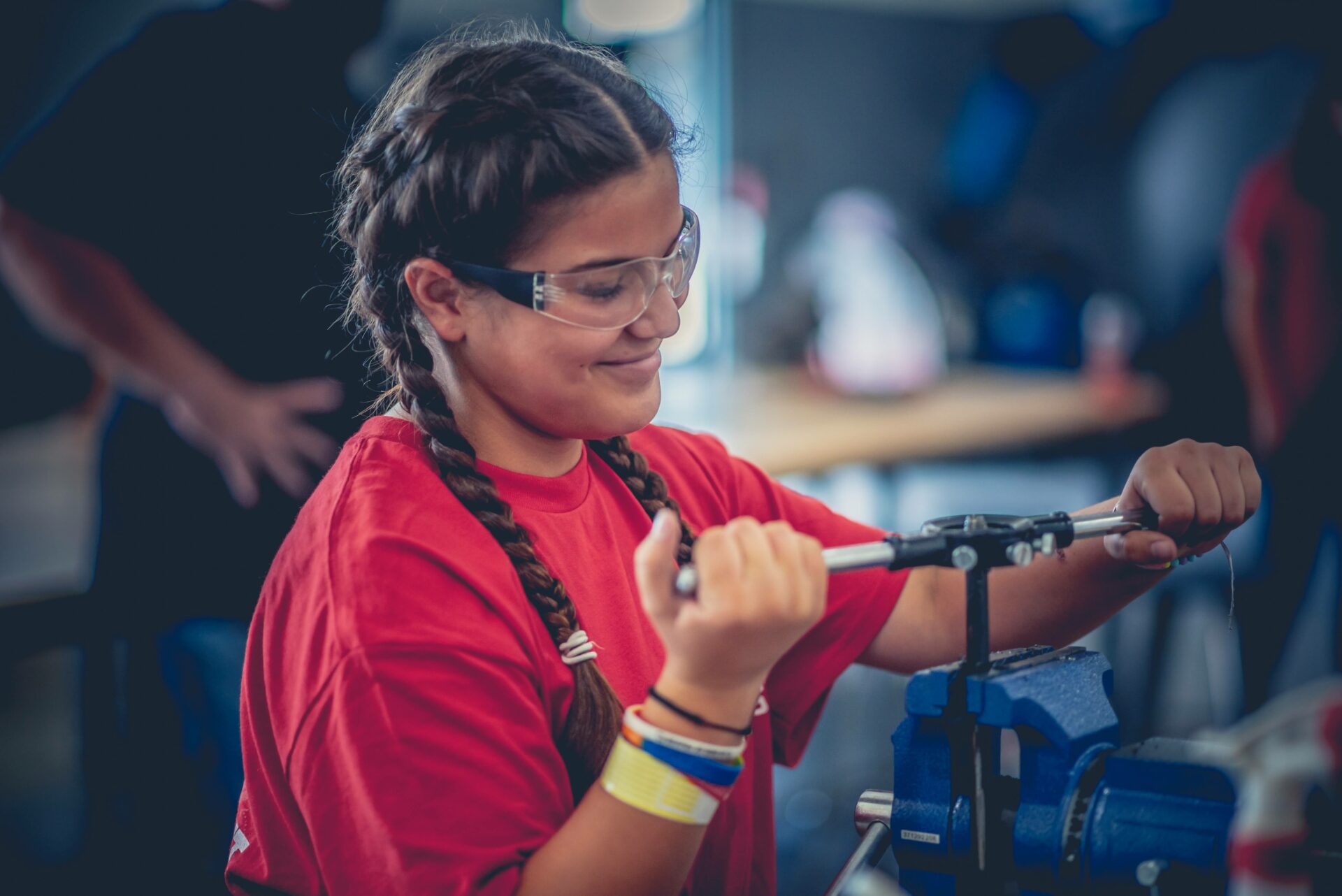 More than 200 students are participating in Skilled Trades Summers, a program that provides hands-on classes in welding, construction, automotive repair and solar installation at five sites across Los Angeles County. Skilled Trades Summers was launched by Harbor Freight Tools for Schools, which is dedicated to the advancement of skilled trades education in United States public high schools. Harbor Freight Tools for Schools is a program of The Smidt Foundation.
Trades classes and training are largely unavailable to students at Los Angeles public high schools and these hands-on summer training programs aim to start filling that void.
While skilled trades education was once offered in most Los Angeles public high schools, there has been a dramatic shift in the last 30 years to "college for all" curricula and programs.. Today, there is growing support for providing multiple pathways for students to support them in becoming both career and college ready.
Los Angeles is home to more than 300,000 high-wage jobs in the construction and manufacturing industries, but lacks a robust, quality pipeline of skilled trades workers. With billions being spent on infrastructure improvements both locally and nationwide, it is critical that young people in Los Angeles are trained in the skills and obtain the credentials needed for the many jobs that will be created by those projects.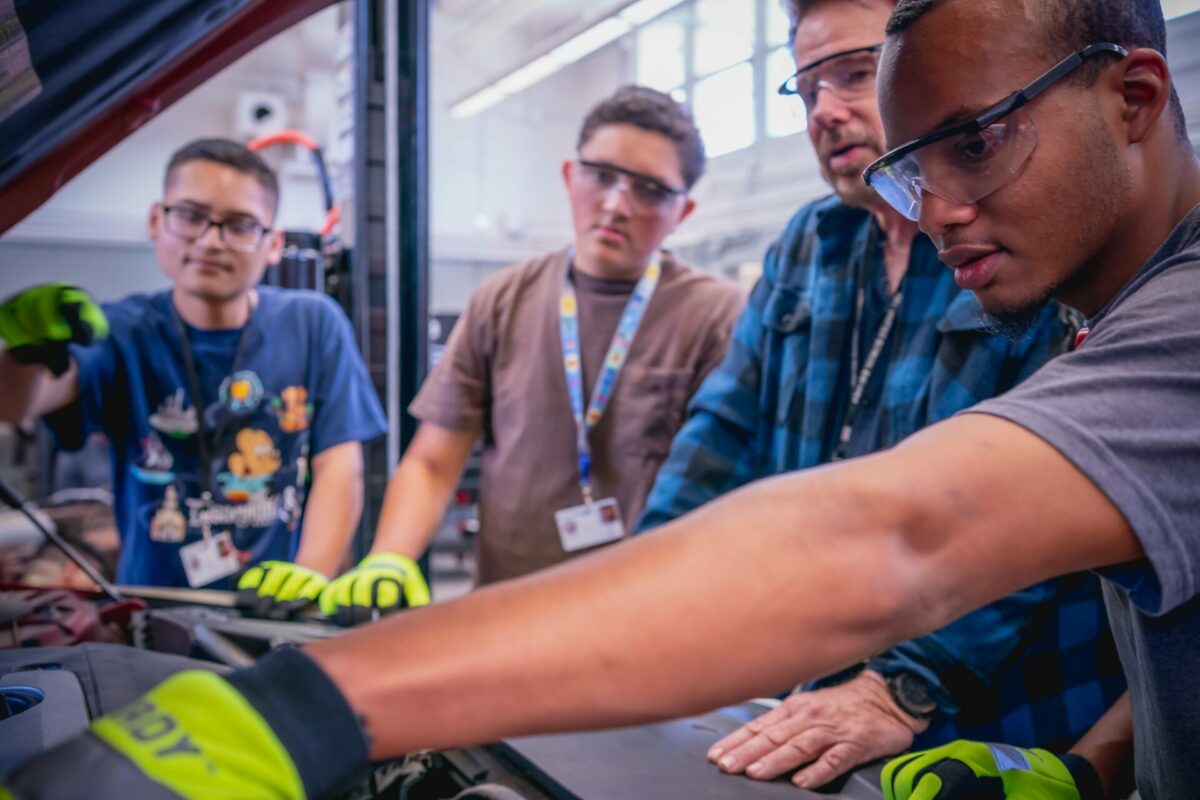 Skilled Trades Summers is designed to create opportunities for high school students and recent graduates to earn industry-based credentials (IBCs) with substantial employability value. Students will receive technical training in a variety of trades, participate in workplace-based learning experiences, earn high school or college course credits, and earn a summer wage. The program, now in its second year, aims to inspire the expansion of skilled trades programs in public high schools across the region. Whether the programs are part of the regular high school schedule or held after-school or during the summer, the goal is to increase access to high-quality trades classes and training.
Students in other U.S. cities, and internationally, are being offered engaging and lucrative career pathways in high school. Students from Los Angeles should have those opportunities too. For Harbor Freight Tools for Schools, Skilled Trades Summers is the beginning of a broader strategy to bring high-quality skilled trades education to Los Angeles high schools across the county.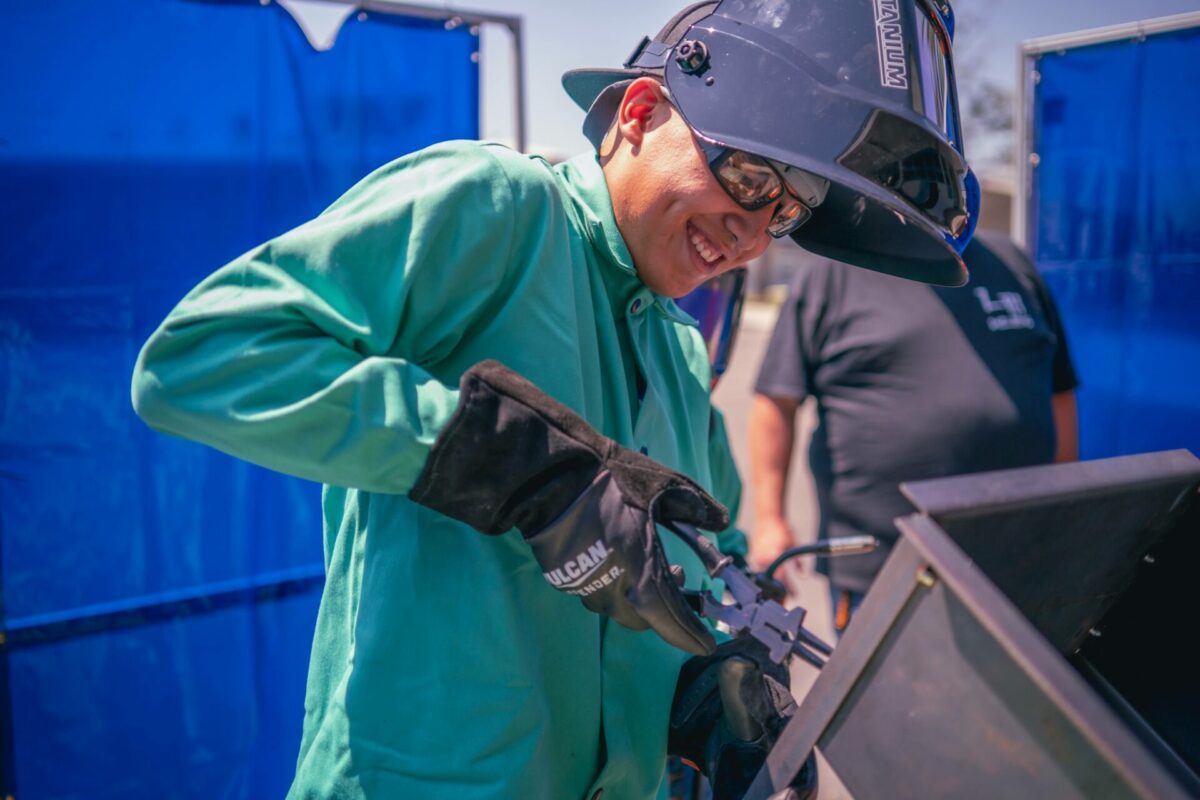 Research commissioned by Harbor Freight Tools for Schools shows that eight in 10 voters support increased public funding for high school skilled trades education and think trades should be a priority in high school. Eight in 10 parents say their child would be more prepared for a career if there were more opportunities to study skilled trades in high school.
The program is being offered in partnership with three local high schools and two community-based, nonprofit organizations:
La Mirada High School. Welding/Mentoring (June 8 – July 13)
Artesia High School. Auto Service/Welding (June 13 – July 22)
Port of Los Angeles High School. Construction/Welding/Auto (June 13 – July 22)
Los Angeles Education Corps. Building small house. (July 6 – Aug 12)
ACE Youth Build. Solar Installation/Community Repair (July 11 – Aug 19)
Skilled Trades Summers will serve about 200 students across the five sites. Enrollment is now closed, but Harbor Freight Tools for Schools hopes to expand the program in the future.
The Skilled Trades Summers program is based on Jump Start Summers, a program launched in Louisiana in 2017 with about 250 students. The program expanded statewide in 2018 and now serves more than 2,000 students in a typical year.