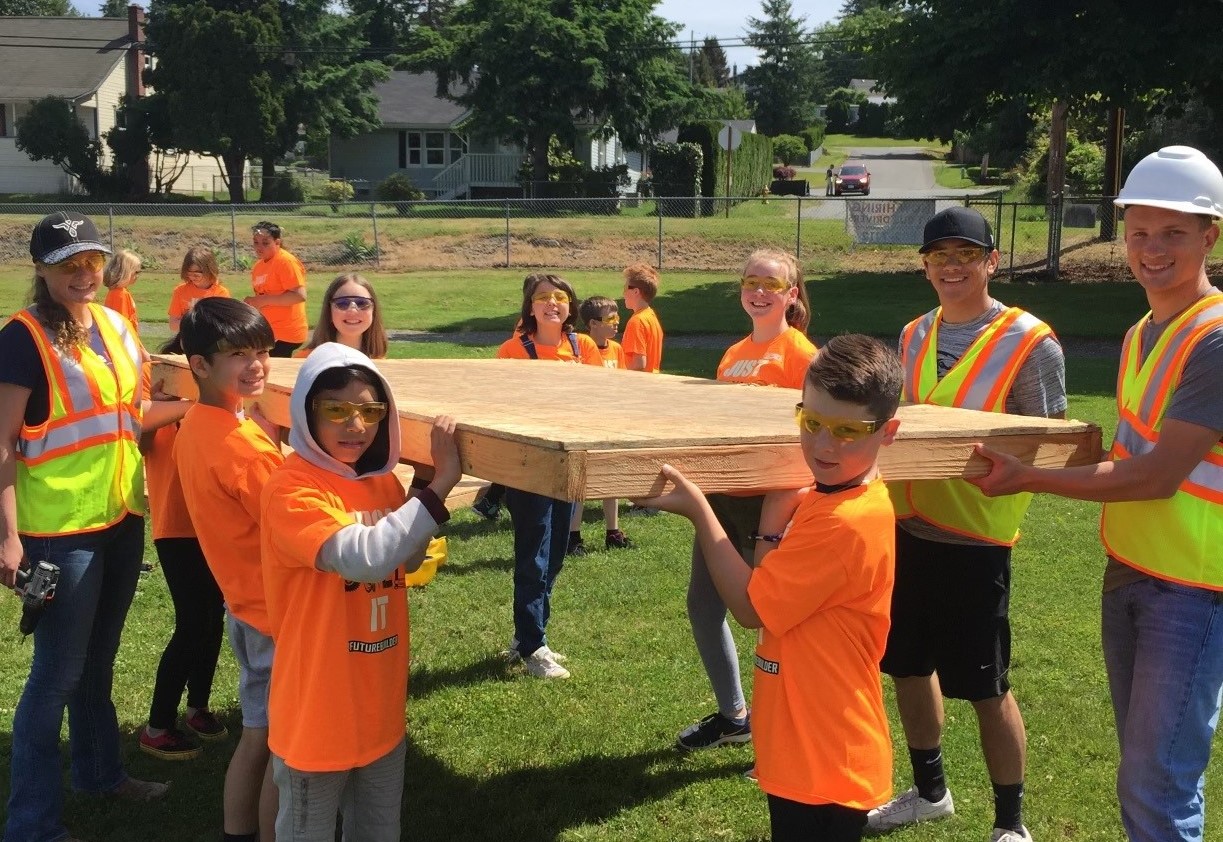 Introducing a new mobile learning lab from 2017 Harbor Freight Tools for Schools Prize for Teaching Excellence® winner, Bob Kilmer. This project covers a week-long construction project in which high school students lead teams of fifth graders through assembling walls, attaching a roof and installing a door and window in about 90 minutes at their elementary school. The project teaches fifth graders how to think with their hands and allows them to use different tools during the construction of a mini tiny house. Watch this video to see the build in action and hear more from Bob about the impact this project has on young learners.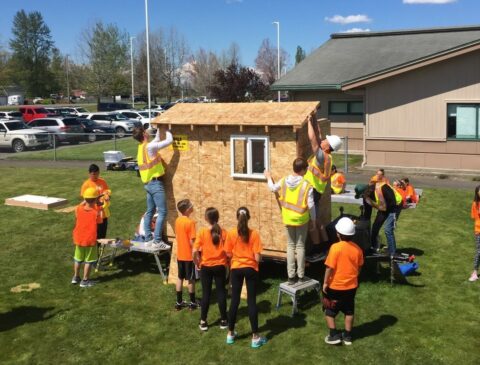 Once the project is built, the mini tiny house is left with the fifth grade class for a few days to complete various integrated lessons related to math, design, and construction. At the end of the week the house is taken apart and transported to another elementary school.  
The goal is to increase the number of students engaged in hands-on learning and demonstrate the power and value of skilled trades education. Try it out in your district with the Mini Tiny House Project Playbook.