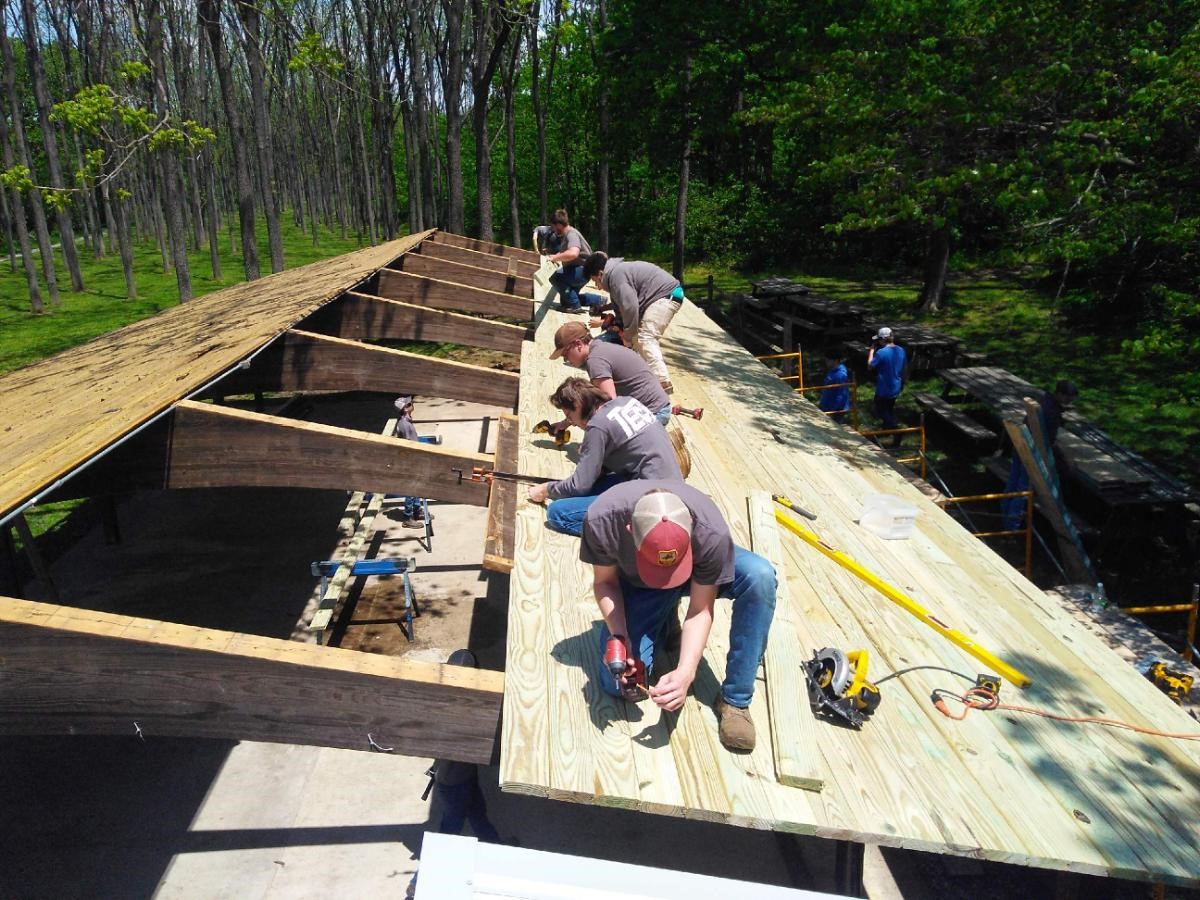 The Tayamentasachta Center for Environmental Studies in Franklin County, PA has served as an educational hub since it was donated to the Greencastle Antrim School District in the 1980s. Once part of a family-owned farm, the center is visited frequently by district students from kindergarten through high school.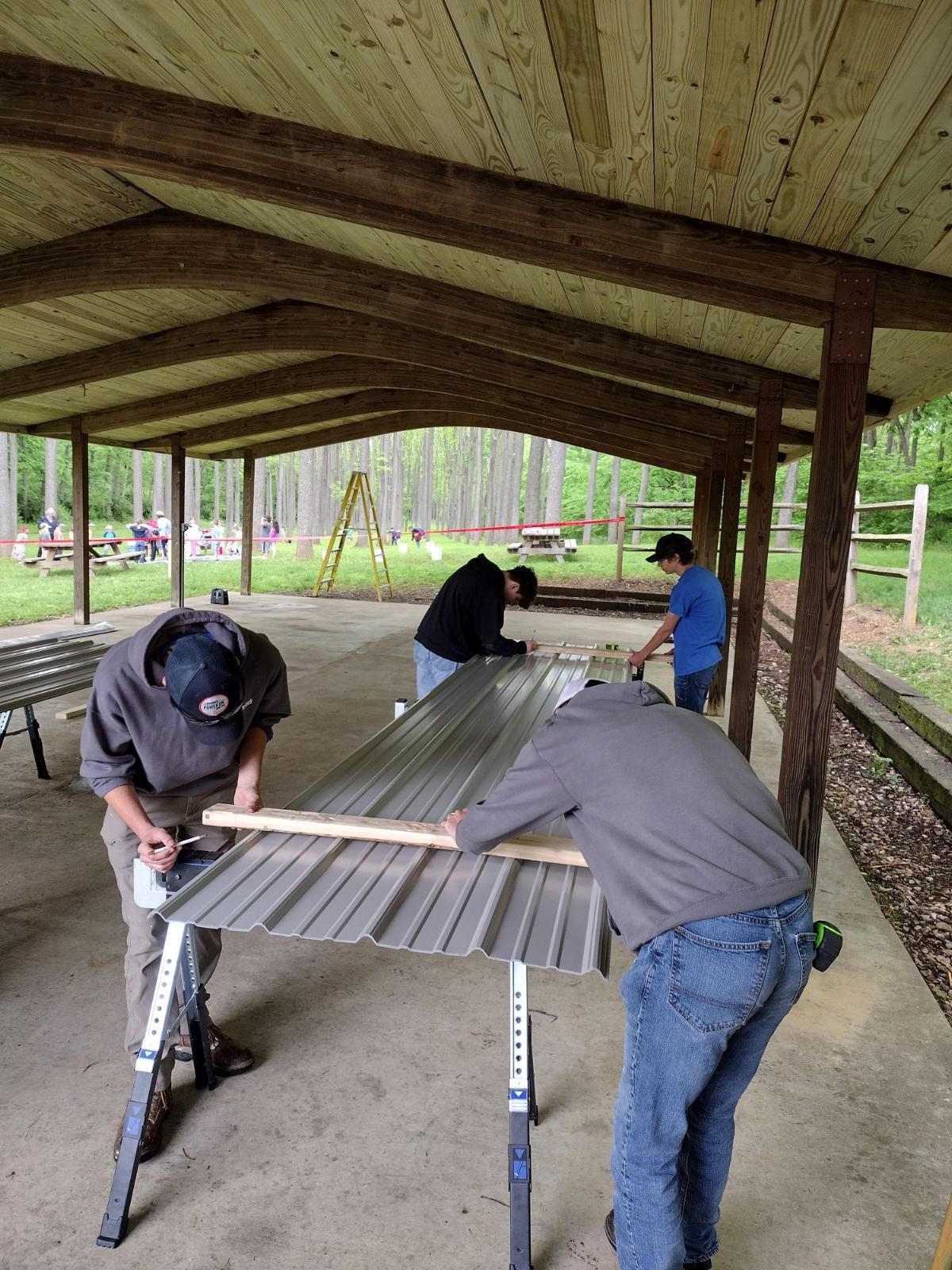 A team of construction students from the Franklin County Career and Technology Center recently led the effort to install a new metal roof on the pavilion. Two seniors and one junior secured a Better Together Community Impact Grant of $5,000 to fund the project. They were guided by Eric Wagaman, the school's building construction teacher and a 2021 Harbor Freight Tools for Schools Prize for Teaching Excellence winner, and Keri Barnes, the director of the Tayamentasachta Center.
The students had an ambitious timeline. They submitted their proposal in March with a target deadline to complete the new roof by the end of the school year. The group first removed the old shingles and rotted wood. From there, they installed new wood for the foundation of the roof deck and synthetic underlayment for protection against the elements. Despite a supply shortage that nearly derailed the project, the team completed installation of the metal roofing right on time at the end of May, well in advance of upcoming summer events.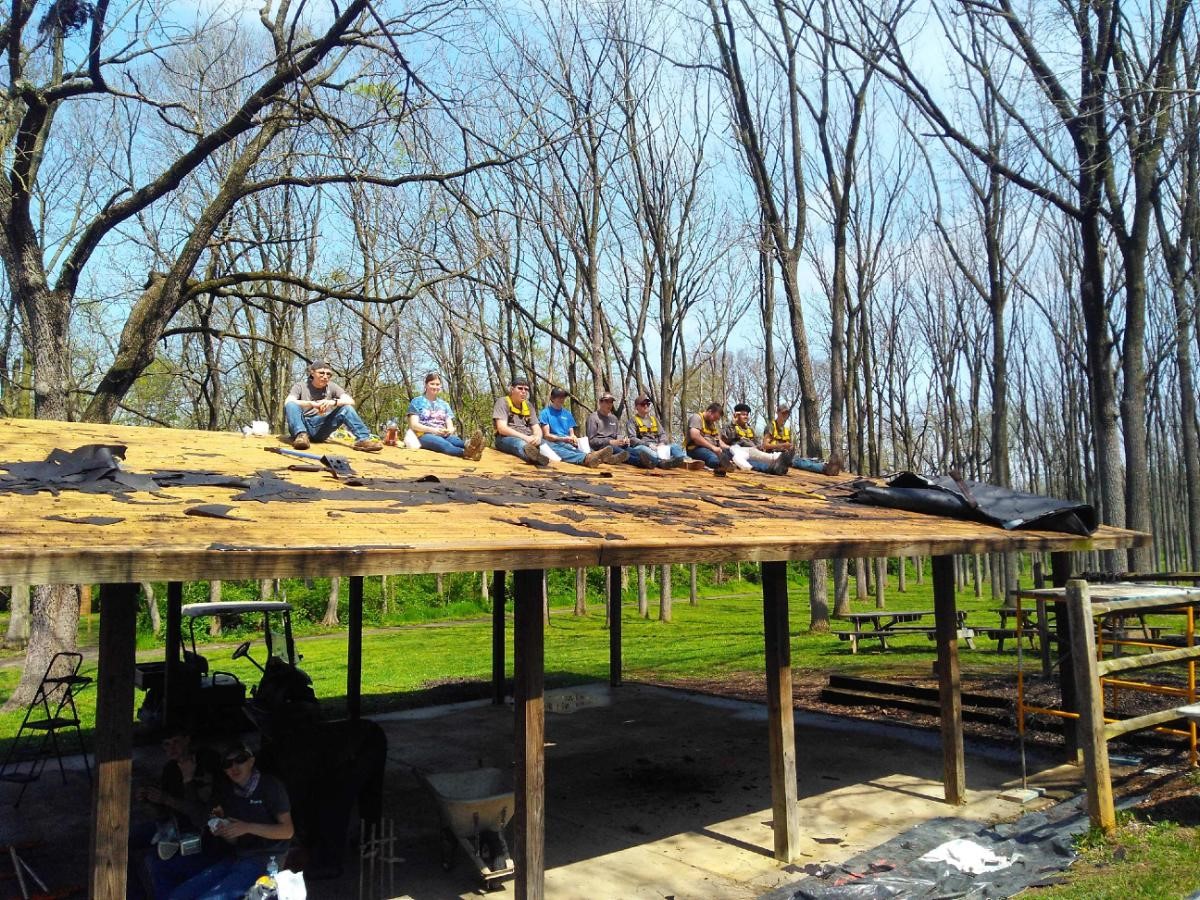 "The students really pulled together to make it happen," said Wagaman. "What an amazing display of how young people can work together to do amazing things when they are focused!"