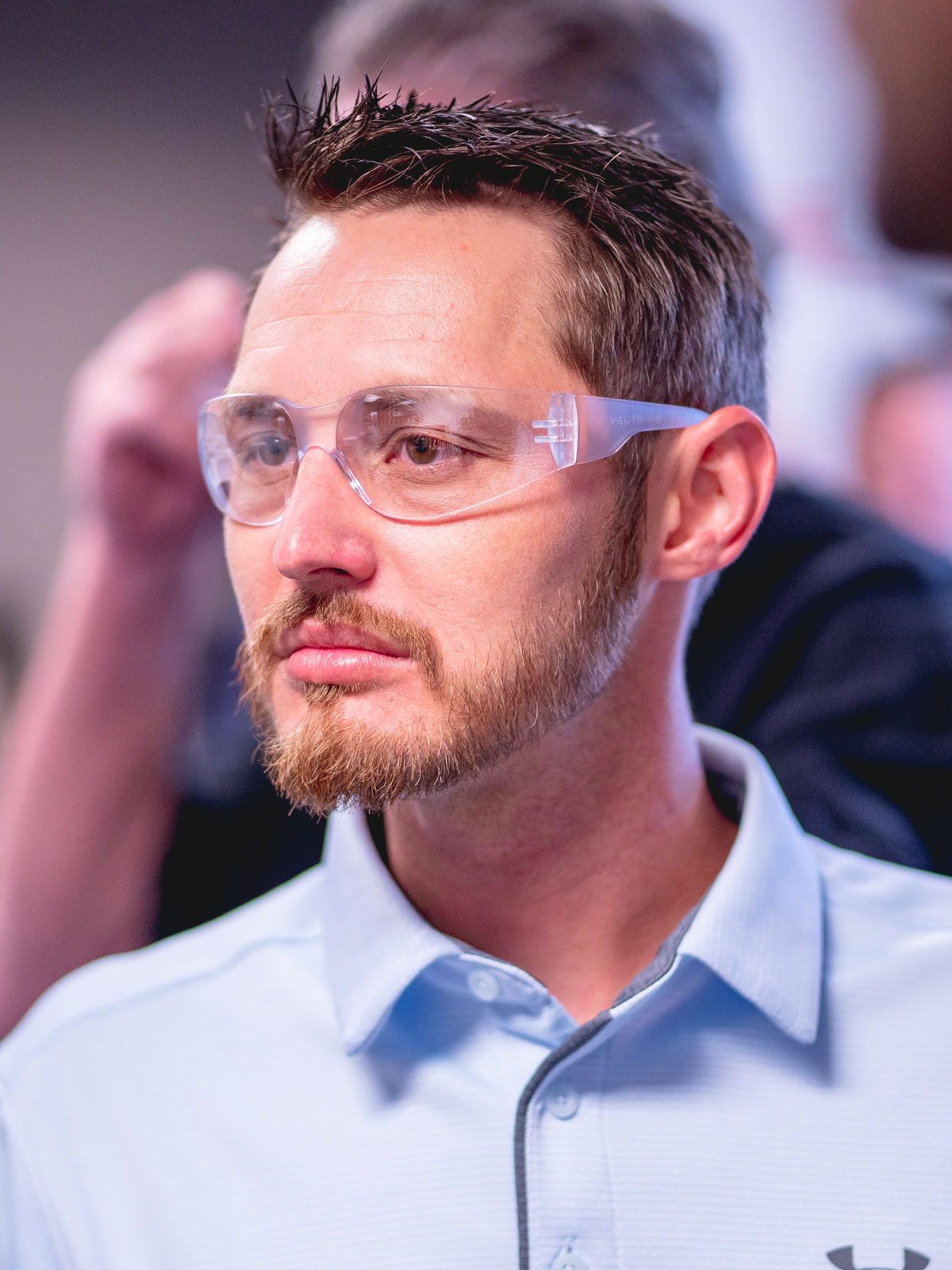 Being a second-place prize winner for the 2018 Harbor Freight Tools for Schools Prize for Teaching Excellence was pretty cool. For one thing, it came with $50,000 that I could split between myself and my school. I found the $15,000 dollars handy to have around since my wife and I had just had a baby, and we made good use of the $35,000 for our skilled trades education program. We were able to scale our electric program to full time, expand all of our training to include instruction and hands on experience in the commercial sector, and get more creative with our builds and projects. The prize made me feel respected, appreciated and grateful. It was about what I expected from an award.
Let's Build It, a three-day program for prize-winning teachers held each year in July, however, was filled with unexpected surprises and insights. Leaving Los Angeles after a week with the Harbor Freight Tools for Schools staff and the other prize winners, I felt like I had a lot of work to do. But I also left encouraged, equipped and motivated.
In L.A., I expected to be paraded around, maybe see the over-hyped Hollywood Walk of Fame, do some PR stuff so Harbor Freight Tools for Schools could tell the story of all this money they gave away, and sit through some business-as-usual professional development. Don't get me wrong; I was still excited. I'm a sucker for a great tourist trap. I was also excited to meet and pick the brains of other winners, gleaning what I could for my program.
The substance of the trip was nothing like I expected. To my dismay, we had only one touristy trip, to a beachfront restaurant in Malibu, where a couple really cool jokers took a swim in the Pacific, and I pulled a Jimmy Buffett and ordered a yummy pina colada. The rest of the trip, however, vastly exceeded my expectations.
Expectation Exceeded #1 – Instead of refurbished PD, we had fresh insights from the Drucker Institute, with the aim of solving real problems that we collectively identified.
Expectation Exceeded #2 – Instead of the PR train, the Harbor Freight Tools for Schools team emphasized over and over how much this was for us, not for them, by telling the story of Eric Smidt and his vision to give something back to a field that benefited him. Maybe I'm gullible, but I believed it.
Expectation Exceeded #3 – Plush accommodations, great food, and VIP treatment. I'm a "hero" everywhere I go. Most (not all) teacher recognition ceremonies make sure to acknowledge the "heroes" in the room and treat them with a sub-par meal and forgettable experience. It was cool to stay in a hotel with more stars than the Little Dipper and eat good food and be treated well.
Expectation Exceeded #4 – My fellow prize-winning teachers are good. Where I am, I'm pretty good. But these guys are really good. They have loads of experience, are well-spoken and came up with some incredibly innovative ideas. These guys made me feel behind, and a little less accomplished. It was a great shot of reality, realizing there are great instructors out there that even I, an esteemed second-place winner (sarcasm intended), can learn from.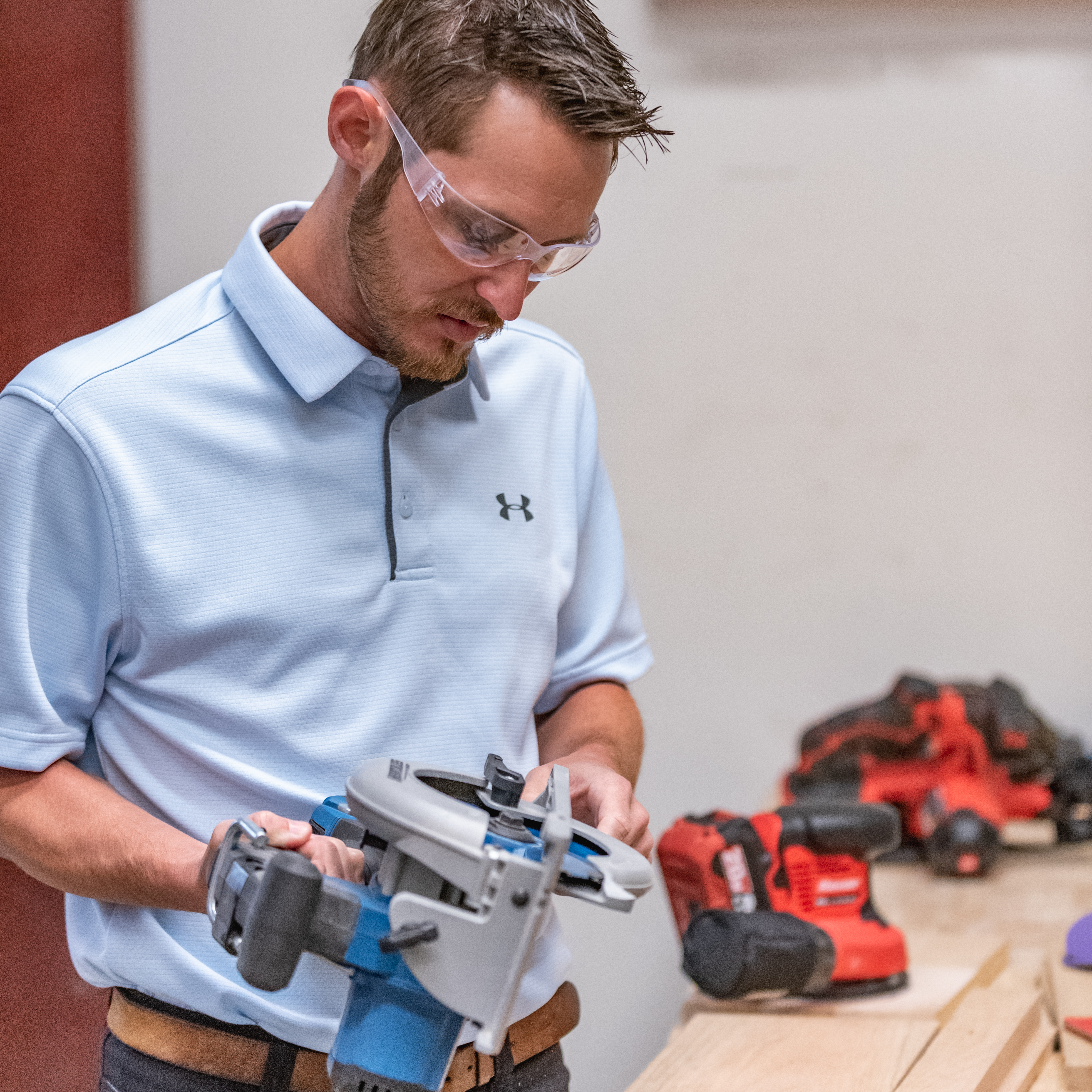 I always say that a great meeting is one where we enter with an impossible problem and leave with the skills and confidence to solve it. I left L.A. with some valuable ideas and skills that I didn't previously have, and with some personal growth I didn't know I needed.
Cool Learning and Growth Thing #1 – I learned some great ideas for reaching into middle and lower schools, to begin stirring some excitement for the trades at a young age.
Cool Learning and Growth Thing #2 – That Harbor Freight Tools for Schools is a pretty dope organization. (I don't actually call things dope, but it's what I imagine a cool California version of me would say.) From its founder's story, to how the Prize for Teaching Excellence came to be, I was surprised to see the depth and quality of their work.
Cool Learning and Growth Thing #3 – I'm more optimistic about the state of skilled trades education. I'm also incredibly encouraged and motivated to solve some of the big problems we've been facing. And, thanks to too many small snippets and principles that I furiously jotted into my notebook to name, I feel much more equipped to tackle those problems.
David "Lefty" Lefkowith, who works with Harbor Freight Tools for Schools and is a former assistant state superintendent in my home state, told me I had won the "Skilled Trades Heisman Trophy" when he came to surprise me with the prize last year. A flattering notion, but there are also 18 of us winners each year, and many of our fellow teachers in our own schools probably don't even know our names. While I hold to my skepticism, and Lefty, I'm certain, will hold onto his optimism, I left L.A. with a different mindset. Going well beyond the award — the trip, the connections, the resources, and the development were invaluable and have helped make me a more valuable contributor to the field.
Adam Bourne is a winner of the 2018 Harbor Freight Tools for Schools Prize for Teaching Excellence. He teaches carpentry and electrical at the NET Charter High School in New Orleans.