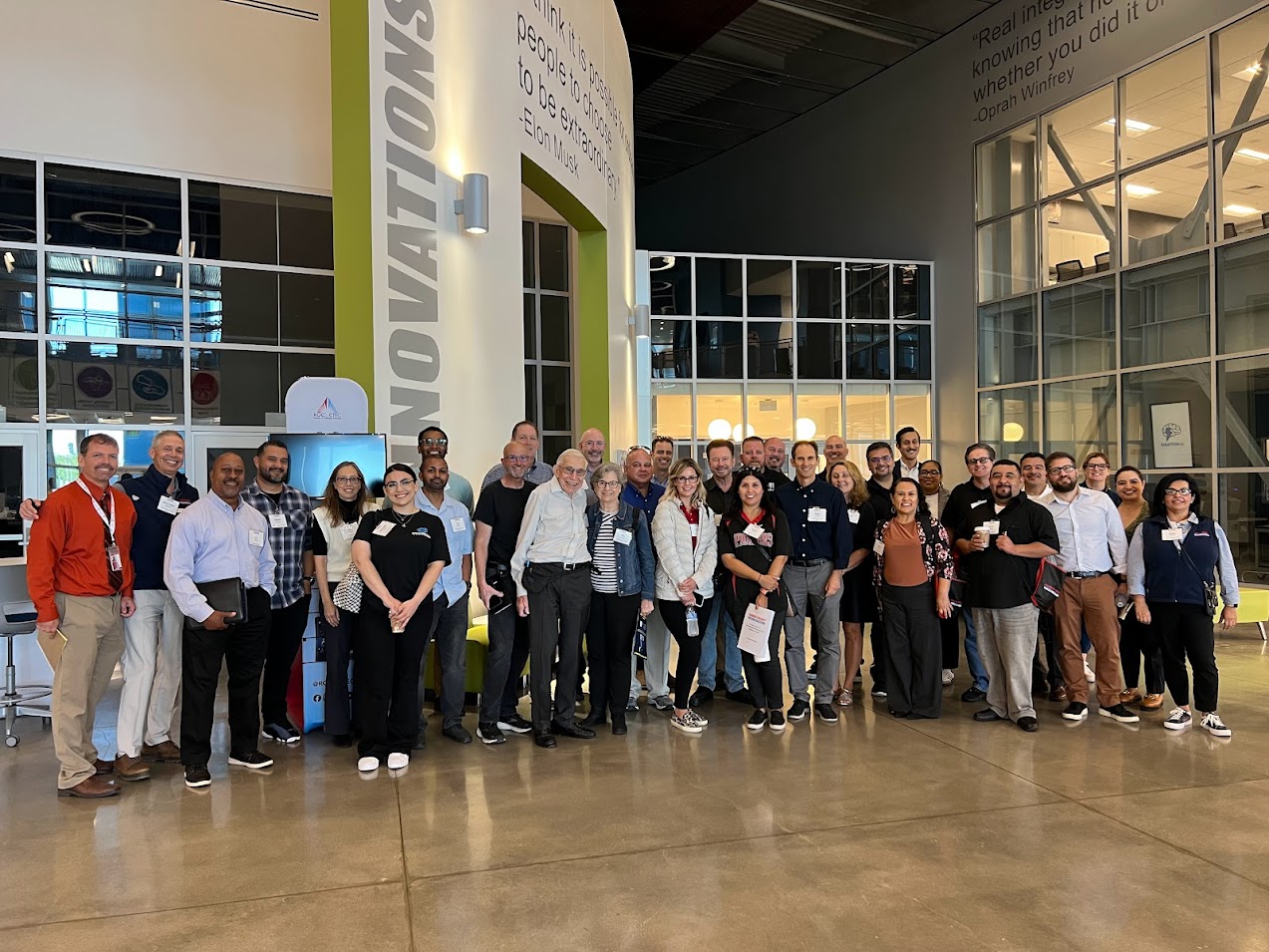 On September 28, more than 30 Los Angeles County civic leaders from public education, philanthropy, workforce agencies, and community-based organizations embarked on a transformative journey to Kern County, CA. Their destination: a groundbreaking high school with more than 2,500 students actively pursuing 39 accredited career education pathways.
This eye-opening "field trip," coordinated by Harbor Freight Tools for Schools®, aimed to showcase exemplary Career and Technical Education (CTE) models, ignite collaboration, and share best practices between leaders and educators from both regions.
President of TGR Learning Labs Hrag Hamalian perfectly summed up the experience: "Thanks for the amazing opportunity to see excellence in action as it pertains to career connected learning. I couldn't have imagined those sites and programs even if someone had described them to me. Also, I forged a lot of relationships with folks it would have taken me ages to meet. So many ideas have been sparked!"
During the visit, the Los Angeles delegation observed more than 40 dynamic, hands-on "classrooms" such as an official bank branch, robotics programming, industrial machine operations, auto engine and auto body repair bays, a veterinary hospital, welding centers, drone pilot fields, and a professional grade agricultural mechanics workshop. These dynamic learning environments live within two state-of-the-art school facilities known locally as "the ROC" and "CTEC." Equally impressive is how community leaders have established a shared vision and culture that prioritizes and deeply values excellent CTE education across Kern County.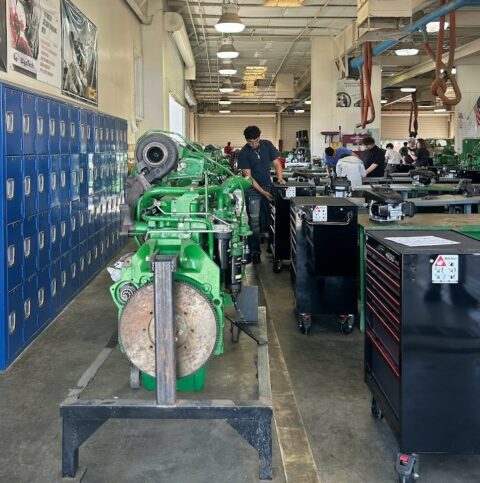 The visit also included meaningful discussions with students, teachers, higher education partners, business leaders, and school district administrators. Kern County leaders emphasized that the development of this robust CTE high school model required strong leadership, time and financial investment. On many levels, their CTE school model has exceeded the community's expectations and has spurred educational innovations throughout the county.
Harbor Freight Tools for Schools' goal in Los Angeles is to nurture and grow a vibrant, connected and sustainable skilled trades ecosystem. "This inspiring Kern field trip is just the beginning. We are grateful that so many civic leaders want to learn and dream with our team," said Belen Vargas, senior director of Los Angeles County Programs for Harbor Freight Tools for Schools. Throughout 2024, Harbor Freight Tools for Schools will deepen its initiative to cultivate a cooperative, informed and lively network of practitioners, leaders and allies who will champion skilled trades education in LA County public high schools.